To share
With AirDroid Personal, you can transfer files between devices, remotely control Android devices, mirror screens, manage notifications and more, all from your computer.
Those of us who work with different devices, multiple apps and hundreds of fileswe know it's not an easy task, because we often make a mess to find a file or just, we waste time switching from one device to another to exchange information from the different applications we use. There are several tools in the market that could be a solution to this problem, however, not all are reliable and some have many limitations in their operationnot to mention the high costs that most of them have.
Like everything in life, there are exceptions and some work better than we imagined, this is the case of AirDroid Personal, an application that we have already tested. this application It allows us to easily access and remotely manage any Android device.all from a Windows or Mac computer without the need for cables and totally free, although to be honest, the premium version offers us a world of tools be more effective in life and at work. The first thing to start enjoying these benefits is to download the AirDroid Personal application, otherwise we will give you all the details throughout this article.
How can I use my mobile and manage files from computer with AirDroid Personal?
Download and install the AirDroid Personal app It's very simple, although if you prefer you can also access from the browser, you only need your username and password. Let's go back to installing the application on the computer, after completing the registration, the next step is connect our different devices, an easy and quick task, since the interface is very simple and intuitive. To link your devices you have 3 options: the first is the simplest, but for that you should have already downloaded the application on your mobile or tablet, and even logged in, if this is the case, you can find these compatible devices on your computer and pair them.
The second option is a little longer, but nothing complicated, it took us a few minutes. First you need to go to your desktop application and click on "there are no connected devices", then click on how to add a mobile device?, you will find here a QR code to scan on your mobile, this will take you to the app to download. After downloading the app and logging into your mobile, you can enjoy your linked device already on your computer and the different tools offered by AirDroid Personal. And the last option is an online version, with which we can connect to the web from our computer to operate and control everything on our android mobile.
Once our devices were linked to AirDroid Personal, we were able to enjoy many advantages and control everything from our computer, here are some of the main functions: device access and remote control without the need for cables, transfer files from our computer to the mobile and vice versa, receive notifications from the mobile remotely, send and receive messages from different apps (WhatsApp, Telegram or Facebook Messenger) on the computer, but also calls, manage all kinds of applications, contacts and files. Another very useful function is the locate your mobile remotelythis can be very useful in case you lose your device, or, make a backup copy of your Android device on your computer and also, if necessary, access information about your device such as battery level, terminal model, Android version or available storage space.
But that's not all, if your friends or family have AirDroid Personal, you can also link their devices to share files, send messages or make calls easily from the application on the computer and without having to have your mobile nearby. And as we mentioned at the beginning, if you access the premium version, you will be able to transfer files up to 1 GB in size, between your own devices or with your friends' devices. With the premium version, you will also have Unlimited remote data usage when transferring and managing files, when using the remote control function and screen mirroring. Plus, you can access exclusive features: remote camera, one-way audio, make calls via the computer's numeric keypad, and more. Finally, with the premium version, you can connect up to 3 devices and add up to 10 for a minimum price.
One of the star features of the premium version of AirDroid Personal is that of mobile remote controlwith it, you can respond immediately to any family emergency from your work computer, be aware of messages from your customers without changing devices, and even access your professional mobile from your computer whether you are at home or on vacation, you can also access all contacts, files and applications on this device from your work computer in case you forgot it at home, you can even take screenshots if it's necessary. Now to access this function it is necessary to download the AirMirror application, available totally free on Google Play, after that it is necessary log in with our personal AirDroid account. Once you have these simple steps, you will have to access the AirDroid settings on the mobile and, in the "security and remote features" section, activate the corresponding options with the function you want to enjoy, this way you can display the Android device screen in a window on your computerand thus control everything.
With the steps that we have carried out previously, we also have access to a very important function, it is that of locate the laptop. Whether you lost your phone at home and can't remember where you left it, think you forgot it at the gym or, worst case scenario, it was stolen, thanks to this feature you can locate your mobile in real time and retrieve it. On the other hand, if you have a baby at home and you want to let him take a nap in his crib, while you cook in peace, another of the functions of the premium version can be your best ally. It is remote camerabecause with this function you can take the computer into the kitchen and remotely access mobile camera with audio so you can hear or see when your baby is waking up or needs something. And let's not forget that this function also can be used as a surveillance camera to place it at the entrance of the house and have the peace of mind that no one will break into the house while we are out of town.
To be honest, it's a tool. highly functional it has made our life easier, especially at the professional level, to transfer files and manage our device in a much more comfortable way. Dare to try the free version of AirDroid Personal, we are sure soon you will also want to try the premium version and stay with her forever.
Related Topics: Apps
To share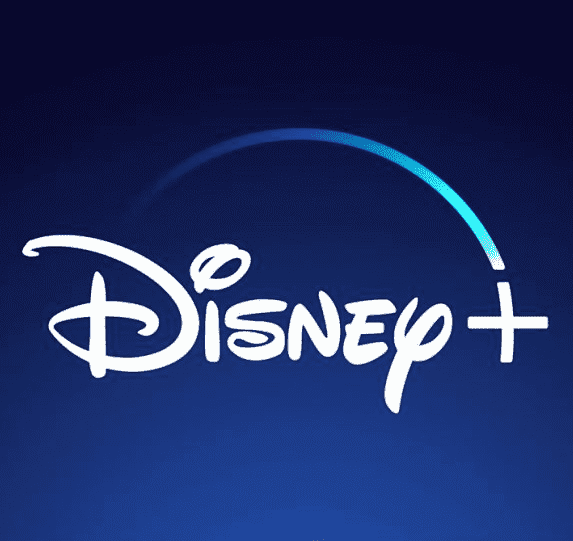 Sign up for Disney+ for 8.99 euros and without permanence Subscribe to Disney+!